Hello Loftians!
It's been a little while since you've heard from us on our blog here, and we thought, what better way to give a deeper look into the project than by having a look at the amazing humans behind Loftia? Over the last few months, our team has continued to grow at a breakneck pace, as we continue to power through development and build out the cozy, solarpunk MMO of our dreams.
There's a team?
Some of you may be under the impression that the team is just Mic and Martina, but in fact, we have a large team, all working extremely hard together to bring Loftia to life!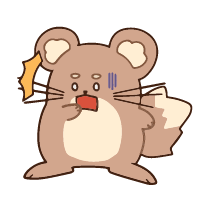 Multiplayer games are always a huge undertaking, and there's simply no way that a team of just 2 people could develop a game at this scale. Moreover, MMOs, or "massively multiplayer online" games are an even more difficult challenge than smaller-scale, "co-op multiplayer" games. We want to talk about that point specifically in much more detail, so we'll be following up this post with another blog post soon, diving into that side of things.
But first things first – just before we introduce the team, we'd like to give a brief history of Loftia, since its inception.
A Brief History
Loftia began as a solo, hobby project by Mic, at the beginning of 2022, with Martina and a few others joining soon after. It was initially a humble, small-scale game built for – believe it or not – the web browser. As the idea of the game continued to grow and evolve over time, it got to the point where we realized that the browser would simply no longer be viable, due to its limited graphical capabilities and processing power.
This would mark a turning point for Loftia. We had to make a choice – either stay with the browser and accept that we wouldn't be able to develop the game to its full potential, or make the move to a more powerful game engine, and begin development again from scratch.
If you've been following us at all until this point, you'll already know which of these options we chose! In July 2022, we made the difficult but necessary decision to switch over to Unreal Engine 5 – a state-of-the-art game engine with powerful rendering capabilities and a ton of advanced features. Due to the very significant differences in tech between the browser engine we were using, and Unreal Engine, our prototype could not be ported over, and we had to rebuild all the aspects of the game.
This is also the point at which we realized that Loftia would require a much larger team to reach its potential. We decided to go all in, and really invest in the dream we had. We took all of our savings from past jobs, and have used it to build a team that can bring Loftia to life. Along the way, we keep finding talented, amazing people who share the same passion for building something special that we can share with all of you!
As such, we consider July 2022 as the official point in time that Loftia's development took full swing, and transitioned from a small, hobby project to one with serious ambition and a committed goal of delivering an incredible cozy MMO to the likes of which has never been done before. In the 1 year since, we have grown from a tiny team, to now over 30 people!
Our team now includes senior talent from all various disciplines required to develop the game. Our team members have many years of gamedev experience, and have worked at both large-scale and indie studios, with multiple game releases under their belts. We have extensive engineering experience when it comes to building large software projects, with team members that have guided and led teams of hundreds of developers, and helped scale projects with hundreds of millions of monthly users. Our art team is filled with exceptional talent, having shipped numerous games and specializing in creating cozy, stylized art. And beyond that, we have incredibly passionate people spanning other areas such as design, UI/UX, community management, environmental research, and more – also with years of experience with development, and all pulling in the same direction to help deliver Loftia.
It cannot be understated how important each and every member of the team is. The passion and dedication that everyone has brought to the table has been incredible, and Loftia wouldn't be anywhere near the point it is today without everyone.
And now, without further ado…
We're so proud to introduce our amazing team!



Are we hiring?
We quite often receive messages from our community members, asking if they can join the team. And whilst we would love to have everyone join us in our development journey, we must keep a reasonably concise team size in order to maintain our focus on delivering Loftia. If we do have more job openings in the future, they'll be posted on our blog, website and Discord (https://discord.gg/loftia), so make sure to stay tuned for updates in this area!
Outside of this, we'll be continuing to involve our Loftian community in our gamedev process on our socials!