Happy July, Loftians! We hope everyone's been having a great 2023 so far. In the blink of an eye, the first half of the year has already flown by. It's been an extremely eventful one for us at Loftia HQ, that's for sure – there've been so many huge updates and wins in these last few months. In this post, we're going to go through all the major updates, and also talk about what's next to come. It's going to be a long one, there've just been so many things going on, so strap yourself in and let's go!

Table of Contents
Beginnings of 2023
First, let's set the scene and quickly recap where Loftia was at, a mere 6 months ago.
At the beginning of the year, our team was still comprised of just 7 people. The transition from a browser-based rendering engine to Unreal Engine 5 was still fresh, and we were still firmly in the earliest stages of development, figuring out the ins and outs of working together, setting up our processes, and building the foundational blocks of infrastructure required for an MMO.
At this point, we had made significant progress on the concept art side of things, but on the 3D side of things, we were just getting started – all we had back then was the first city building, our iconic flying fish wind turbines, and a placeholder model of the player character. Work on the main map of Loftia had begun, but was still largely at the block-in phase – in other words, a heap of cubes, pushed together to resemble an island, but still devoid of completed art.
In terms of awareness, Loftia had been growing on Instagram, reaching over 50,000 followers, but we were virtually non-existent on other social platforms, and in media.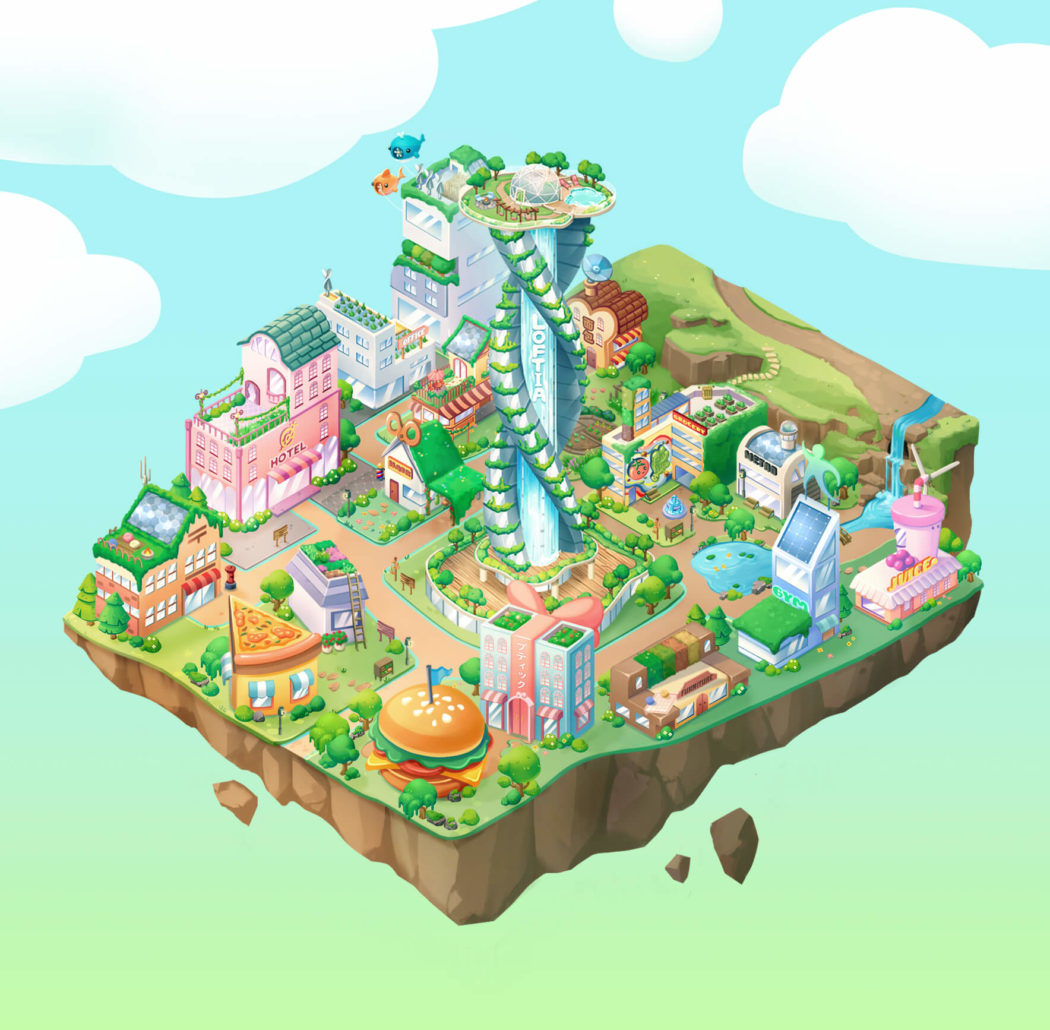 All things considered, Loftia was in a good spot for how early on in the process we still were. Development was chugging along, and we had already built up an extremely supportive community (thank you all so much for supporting us all this way!) – but nothing could have prepared us for how intense the upcoming 6 months would be.
The Last 6 Months
So, what has our team achieved in the last 6 months? Let's have a look!
Our Team: The Loftia development team has been growing slowly but steadily, and now we've reached a headcount of over 20 strong. Our team now encompasses the wide variety of specialties required to bring Loftia to life, across design, art, programming, UI/UX, music and sound, environmental research, community management, and various other domains! To read more about our team, you can check out our past blog post here.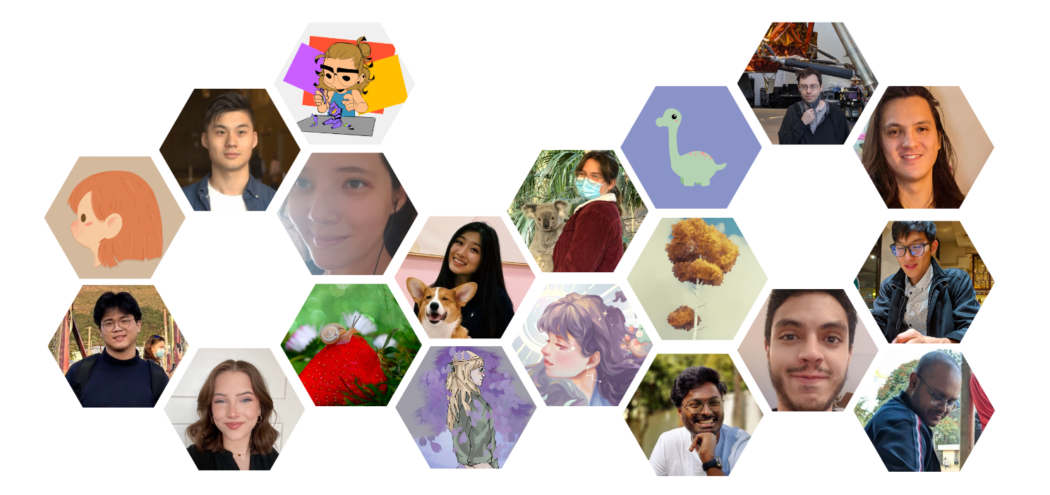 Player model upgrades: Our player model has undergone multiple rounds of iteration, based on feedback from our community! Some enhancements that we implemented include a more stylized and "chibi" look to better match the art style of our world, in addition to more details to the face and body. While this new look is a drastic improvement to our previous versions, we're still going to continue to explore more tweaks and changes for a while longer.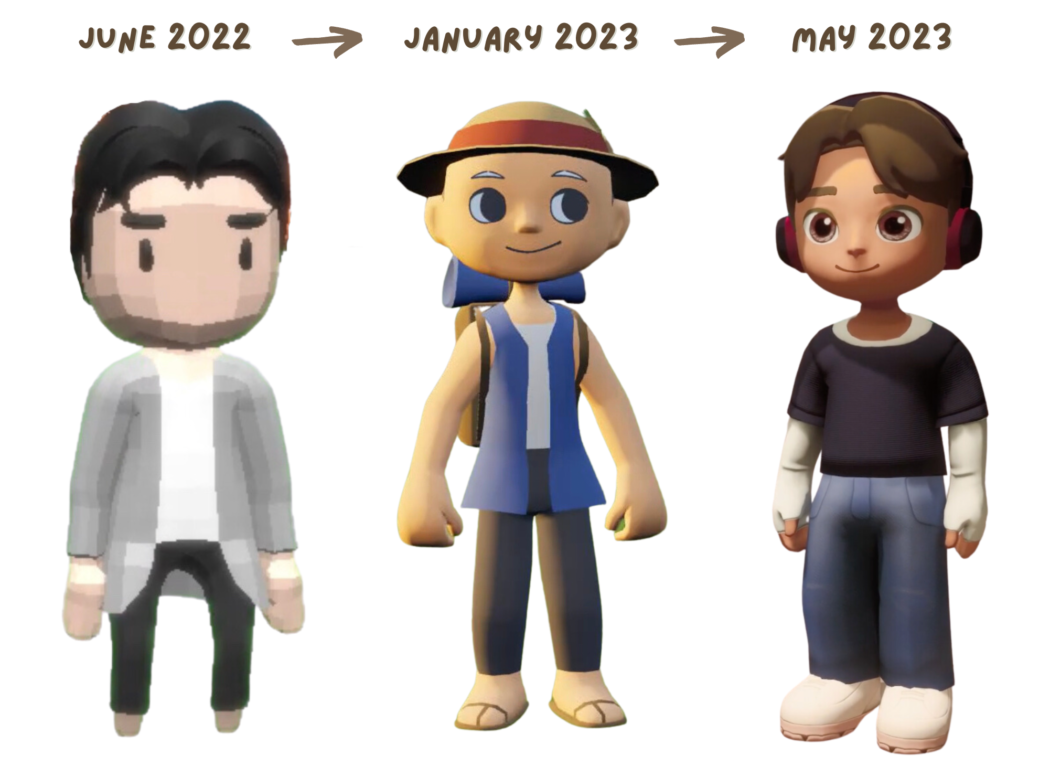 Player clothing and customization: Customization has always been core to Loftia, and we want to provide players with as many customization options as possible! In the last 6 months, we've built out a fully-functional player customization system that allows for the customization of clothing, hair, skin, and facial features such as eye shape and mouth shape! Inclusivity and diversity is incredibly important to us, so we've also included mobility aids like body prosthetics as selectable options for players.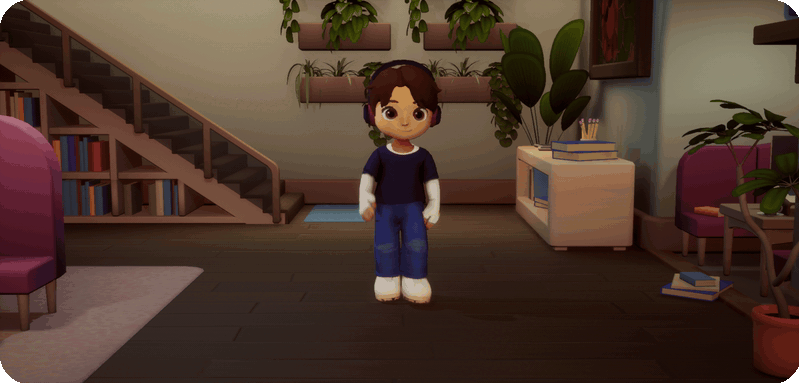 We've also designed and implemented a range of clothing and hair styles based on suggestions from our community. We currently have over 40 clothing pieces ready for use in-game, and we can't wait to create even more after our Kickstarter! This includes outfits based on different "aesthetics", such as cottagecore, goth and streetwear, as well as cultural garments such as hijabs.

Housing customization: We've created a wide range of furniture pieces and sets available in-game, and will be introducing many more furniture packs in many different aesthetics, including minimalism, cottagecore, mid-century modern, and others. We've also almost completed building the first, fully-functional iteration of multiplayer housing customization – we'll be sharing more info and sneak peeks in this area very soon.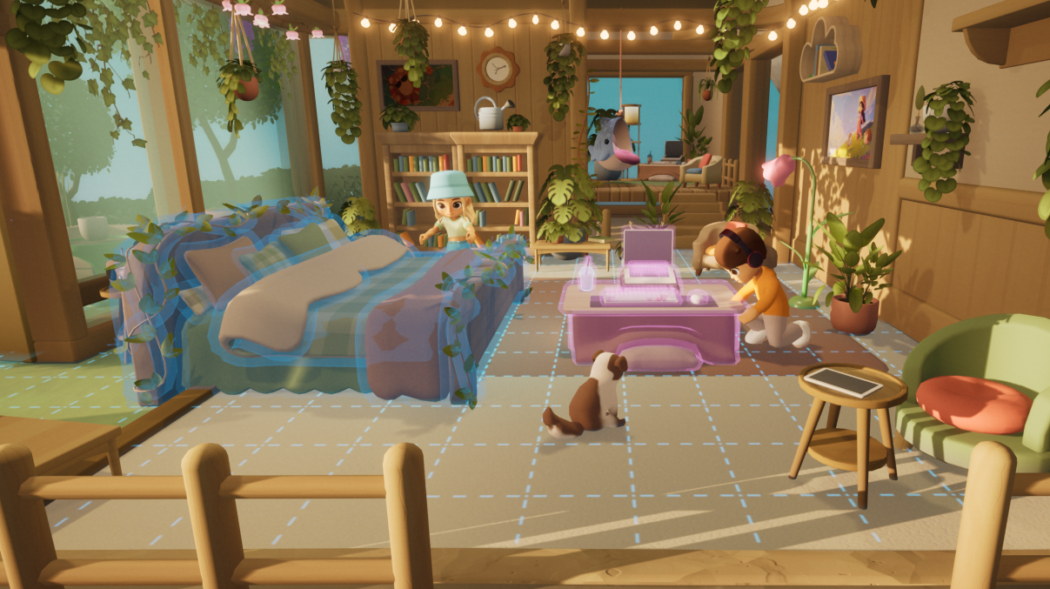 Farming and hydroponics: Loftia's hydroponics farming is something that we've talked about extensively to date. So far, we've developed a prototype of the hydroponics farming system, and are currently working with our Environmental Research team to continue to build out the more complex components of our hydroponic farming mechanic, such as how differing temperatures, levels of nutrients, water and pH levels will affect the growth of different types of crops. Don't worry though – you can always still farm and garden with the more traditional dirt plots as you learn the in's and out's of hydroponics. We can't wait to show you a gameplay preview in our full-length trailer on our Kickstarter launch day!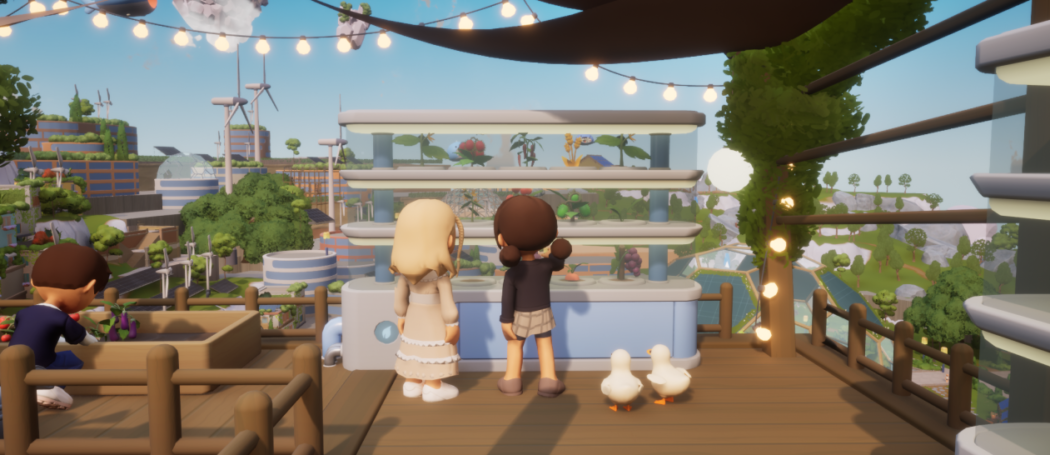 Energy systems: We designed and implemented our flying fish wind turbines early on in the year, and we're sure that many of you have seen them around extensively – they definitely are memorable Loftian icons! In addition to wind and solar energy, we've been busy researching and designing hydro energy stations that will be unique to Loftia – which will be revealed soon. These renewable sources of energy can be used for many activities in the world, such as farming, crafting, going on adventures, and more.

World progress: World Progress is a core game mechanic in Loftia that drives the overarching story of the Loftian world. Everyone will work together as a community to transform it into a more sustainable city by completing World Progress Projects – for example, building a new wind turbine together. The team has been busy implementing and iterating on prototypes for the world progress system over the past few months. We'll be diving deeper into this system during our Kickstarter, so stay tuned!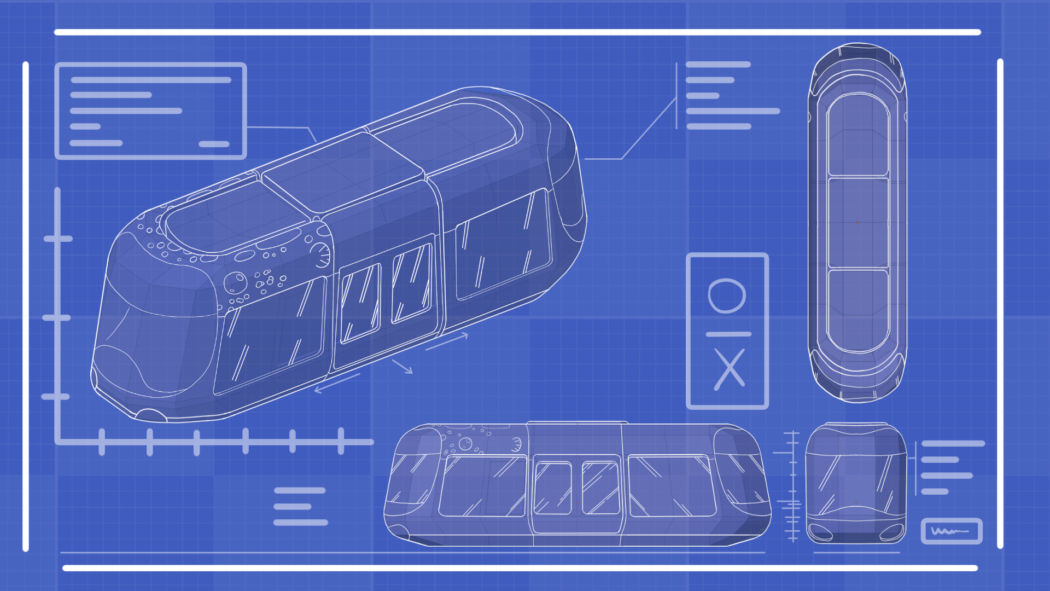 Pets: We know how much everyone loves cute pets, and creating and developing the pets feature has been so much fun! In the past few months we've introduced pet dogs, cats, capybaras, and more recently, pet ducks. These have been the top suggestions from our community so far, and we have many more cute and cuddly pals yet to be added!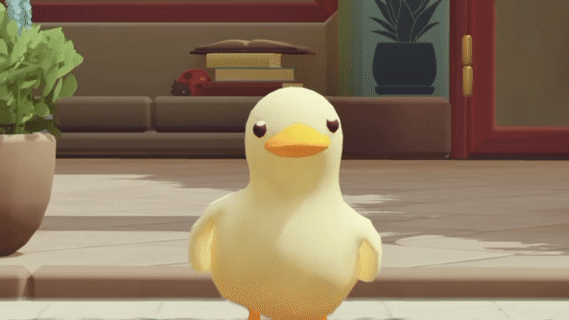 World-building: Loftia City has now evolved to contain 3 main districts: the Freefolks District, Hanging Gardens Network, and the Tech Hub. Each district will have their own unique theme and serve a purpose within the larger city. We've both concepted and developed significant chunks of the world for both the Freefolks District and Hanging Gardens – you'll get a peek at these in our upcoming game trailer and campaign! Design and concepts for the Tech Hub are also in full swing.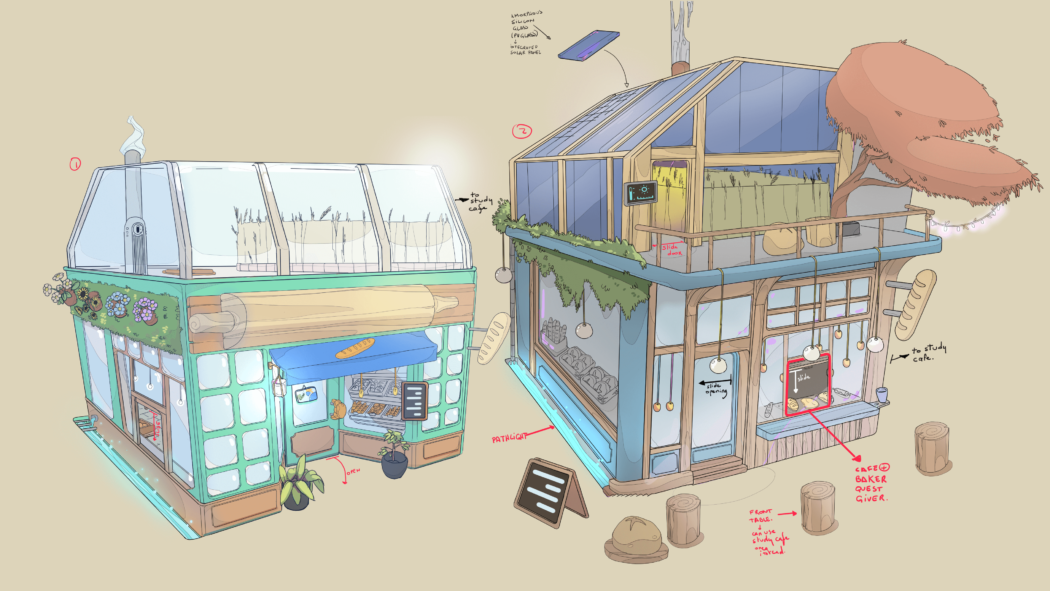 MMO infrastructure and load testing: Our engineering team has finished building out our core MMO infrastructure that will allow the world of Loftia to be broken up into many different maps, which will enable our servers to support higher concurrent player counts. We've also conducted preliminary load-testing which proved that each map will be able to support 150 concurrent players. We're planning to dive deeper into the network and server-side code to further optimize the performance, which will allow even higher numbers. For more information about how we are building out an MMO as a small indie development team, check out our previous blog post here!
Adventures and adventure builder tools: Adventures are Loftia's take on "dungeons" and "raids" often seen in other games, with a twist: there's no combat, instead we focus on puzzles and platforming! This year, we have built out the core of our adventures system, as well as an experimental prototype of an "adventures builder" system that will allow players to mix and match different fundamental components, to create their very own adventures! You'll hear more about adventures, and maybe even the adventure builder, as part of our upcoming Kickstarter campaign.

Environmental research and sustainable gameplay elements: In addition to delivering a fun and exciting gameplay experience, we want to provide players with the option to learn more about sustainability and the different ways we can protect our environment. Our sustainability team has been conducting research on innovative technologies and, some of which have already been incorporated into the gameplay, with many more slated on the todo list.

Community growth: In the beginning we thought that having even a handful of people interested in Loftia would be amazing. Now we have a community of over 400,000 people supporting Loftia, and joining us on our game dev journey. It's so incredible to know that so many people are looking forward to the game – we can't thank you all enough for the love and support that you've shown us!



Wholesome Direct feature: Recently in June, Loftia was featured in Wholesome Direct, an annual showcase of cozy games hosted by Wholesome Games, alongside 75 other new and upcoming games. We were so honored to have been a part of it! We released our very first teaser trailer on the Wholesome Direct, and you can watch this on our YouTube channel here.
Targeting platforms: PC, Nintendo Switch, Mac: Our mission from the beginning has been to make Loftia accessible to as many players as possible. Support for PC (via Steam and direct download) and Mac were our first targets, and we recently made the announcement that we'd be on the Nintendo Switch as well! In the future, we hope to target even more platforms (including mobile and other consoles), and we'll share more news around those as soon as they become available.

Trailer development: We've spent a good chunk of the last few months juggling both the development of the game, and shooting a game trailer. This full-length trailer will showcase the vision Loftia has to offer, and there's been an incredible amount of effort and care put into its development. Juggling two huge tasks at the same time has definitely been quite intense, but we're super proud of what we've created, and we hope you will be too!
Music composition: In the past 6 months we've also been busy creating Loftia's own original soundtrack! We've been working closely with our amazing composer Tomás Palazzi to produce some unique soundtracks for both the game, and the trailer. Music composition was something very foreign to us up until we began working with Tomás, but he has been incredible in getting us on board with the process of creating game music. Our Kickstarter will feature a few key musical themes for various areas within Loftia, as well as the main trailer piece!
UI/UX design and development: We have been hard at work designing and crafting initial prototypes for Loftia's in-game user interface. From character customization to NPC dialogues, we have come up with and tested all sorts of designs to help you interact with the world of Loftia. You can look forward to seeing some of our early designs in our Kickstarter trailer, and we will be continuing to polish and improve upon our UI throughout our development process.

New website: A few months ago, we also unveiled a large update to Loftia's website. If you haven't checked it out recently, make sure you take a look! We have more information, more concept art, and even some special goodies as a reward for signing up for the mailing list (don't worry, if you already had signed up, you get those too!). Make sure you check out all the gorgeous artwork!
Our Kickstarter Campaign
All of this progress that we've been making has been building towards our first major milestone: the Kickstarter campaign.
For those of you who haven't really heard much about Kickstarters before – they are a way to help fund projects that you want to see succeed! You'll be supporting the development of the game, and pre-ordering a copy of Loftia, at the same time. Every dollar contributed to the campaign goes directly towards making Loftia bigger and better.
Our Kickstarter campaign is launching in exactly 1 week, on August 1st at 10am ET / 7am PT! As a part of the campaign, we'll also be revealing a brand new full-length trailer that showcases many of the major gameplay features of Loftia. If you haven't already, go to our Kickstarter page and click the "Notify me on launch" button to keep track of the launch! https://www.kickstarter.com/projects/qloudgames/loftia

As always, from the bottom of our hearts, we would like to thank all of you in the Loftian community so, so much for all of your continued encouragement and support – it simply cannot be understated how much of a driver and motivator it is for our whole team to see how hyped everyone is for Loftia!
The Road Beyond
So, we've talked about how far we've come in the first half of 2023, and the big milestone on the imminent horizon – our Kickstarter campaign. But what comes after that? Well, there is still some time remaining until the full release of Loftia. But the good news is that Loftia will be playable before then!
Pre-Alpha Tests
We recently selected a group of people from our mailing list and our Discord community to take part in this short phase of Loftia's testing. Unfortunately, we've had to keep our pre-alpha testing group very small, in order to make sure we can really dig into the feedback. The main goal of these pre-alpha tests will be to make sure that our subsequent alpha tests run smoothly!
Alpha Tests
At this stage, our first few features will be fleshed out more deeply, and the core gameplay will be ready for a larger group of players to engage with! Loftia will still be a work in progress, remember – gameplay systems won't be polished or fully built, and there will definitely be some bugs! This will be the first opportunity for us to get feedback from a large group of players, to make sure that the Loftia we are crafting is one everyone will love.
Access to alpha testing will be up for grabs as part of the rewards for our upcoming Kickstarter campaign.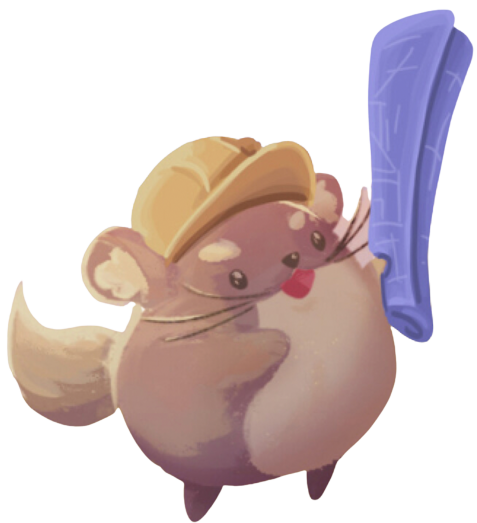 Beta Tests / Early Access
In the beta testing phase, all of the planned gameplay features for the Full Release will be fully implemented (or close to fully implemented), and we will open up access to the game to an even wider audience as we continue to polish the game, hunt down bugs and conduct server load-testing, in the leadup to our full release.
Full Release and Beyond!
Once the above phases of development have been completed, Loftia will be ready to be launched to the world! Of course, this doesn't mean that the development will end here – we will continue to have regular updates and patches to introduce even more content and features over time!
Thank You!
We've already mentioned this, but game development is a long and difficult journey, and MMOs are one of the most complex kinds of games to create. However, regardless of the challenges that lay ahead, our team will be working around the clock to deliver Loftia into your hands as soon as possible!